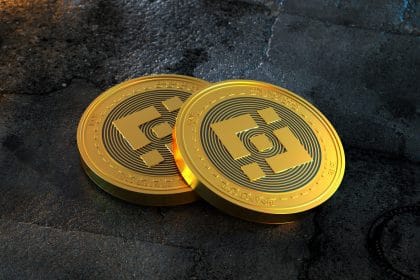 The last time XRP dropped to that position was in June 2014, when it fell below the meme coin Dogecoin.
Ripple's XRP has dropped further down the crypto ladder as the Binance coin (BNB) has overtaken it, sending the digital coin to the 7th position on the crypto ladder. At the time of writing, BNB price is over 36% up, trading at $183.26. The coin is hitting one record level after another and its market cap has topped $28 billion.
The last time XRP dropped to that position was in June 2014 according to cryptocurrency ranking site CoinMarketCap, when it fell below the meme coin Dogecoin. Now XRP has lost to BNB. XRP's growth since then made it a powerhouse in the crypto space, occupying the 3rd spot for years, coming behind only Bitcoin, the biggest cryptocurrency and Ethereum. 
The digital coin has however endured a rough time for the last few months. Coming off a not so strong year, its parent company Ripple, was slapped with a lawsuit earlier this year by the United States Security and Exchange Commission (SEC), accusing its top rank executives of not disclosing the real status of XRP thereby deceiving investors as well as selling over $1 billion of XRP without approval from the SEC.
Ripple has since been in a legal battle with the US financial regulator, sending its development into turmoil. Ripple's XRP saw its price tumble as investors began to ditch it as well as being exiled from numerous online cryptocurrency trading firms. 
The digital coin somewhat remained resilient in the midst of these troubling times, battling it out with other coins on the crypto ladder for the 3rd spot. XRP on January 4, dropped to 5th after being flipped by Litecoin, a few days after it lost its 3rd spot to Tether (USDT).
With crypto bears clawing hard on XRP, its performance had shown glimpses of its glory days as the coin surged as much as 15% taking its price to $0.5987 on February 12, after Tesla's announced it had purchased Bitcoin. 
Ripple's XRP has ridden off the back of Ethereum and Bitcoin's impressive form. Following its latest tumble, the digital coin would need critical support from the broader market to break out from the February 17 high of $0.55741. The reason for XRP's latest drop on the crypto ladder is being linked to the 178.9 million XRP moved by an investor in the early stages of February 16. The unknown whale moved the XRP amount worth $99,292,179 from an unknown wallet to another unknown wallet. 
Whiles XRP is fighting its problems, Ethereum, which was once one of two coins that were ahead of the digital coin is scaling new heights every day. The world's second-largest cryptocurrency, recorded $216 million in ETH-related investment products last week, a new record after beating the previous week's record of $195 million. Its daily trading volume hit $48.2 billion this week according to data from CoinMarketCap, representing a 220% increase year-over-year.
Altcoin News, Cryptocurrency news, News, XRP News
Crypto fanatic, writer and researcher. Thinks that Blockchain is second to a digital camera on the list of greatest inventions.
Subscribe to our telegram channel.
Join